Take Your Life to the Next Level...
"Your class was completely transformational for me - I learned how to be in relationship with my inner dreamer and how to become lucid in my dreams. It's taken my life to the next level and I am SO happy."
Aimee H., participant of 21-day version of this course
"It's been an absolute gift and revelation to journey under your guidance.  Thank you for such an incredible course, I am excited to continue exploring!"
Belle S.H., participant of 21-day version of this course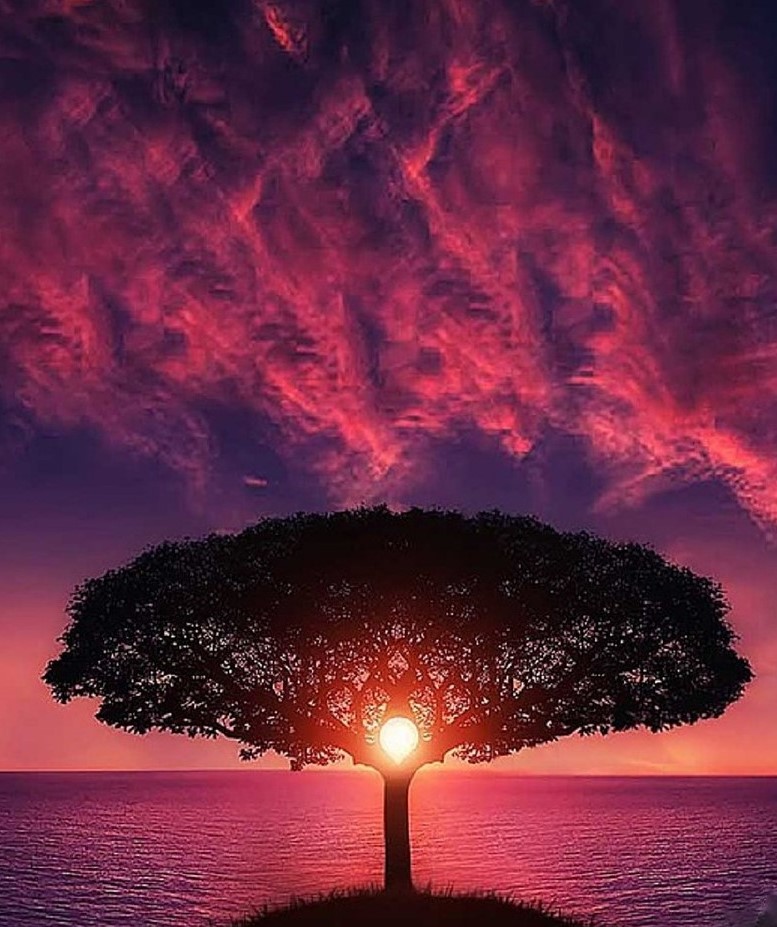 About the Course
Dr. Clare Johnson, a world-leading expert on lucid dreaming and an internationally known author and speaker, will guide you through 30 days of deep and beautiful dream exploration.
The next live course starts on 26 April, 2022. This is a group adventure with 5 live weekly workshops and Q&A.
Invite the wisdom, joy, lucidity, and healing power of your dreams into your life in just a few minutes a day.
Every day for 30 days, you'll receive a new 5-10 minute video from Dr Clare, along with a practical technique to try out. These videos are yours to view whenever you want, forever, so no stress if you miss a day or even a whole week - you can absolutely take this course at your own pace!
You'll also receive a bonus guided meditation AND a beautiful downloadable dream journal with Dr Clare's best practical techniques, developed over decades of teaching many thousands of students around the globe.
This video course also has exciting live components: it launches on Tuesday 26 April 2022 with an online workshop with Dr Clare Johnson where you can ask questions about any aspect of sleep, dreams, and lucidity. There will be further live workshops at the end of each week of the course: a total of 5 live events.
All of the live workshops will be recorded so you can catch up with them afterwards if you can't make the live event.
The Power of Dreams 30-Day Course offers:
30 daily videos with Dr Clare Johnson
Daily inspiring dream practices
5 LIVE workshops with Dr Clare (will be recorded for those who can't tune in to the live event)
Weekly Dream Journal & Workbook with written daily techniques
Private "Power of Dreams" Facebook group (optional)
Course dashboard for comments and questions
Week One: The Secret Language of Dreams
Day #1: Fall in Love with Your Dream Journal
Day #2: Three Steps to Easy Dream Recall
Day #3: Turn Your Night of Sleep into a Mini-Vacation
Day #4: The Secret Language of Dreams
Day #5: Common Dreams & their Meanings
Day #6: Unwrap Your Dream
Day #7: Become the Dream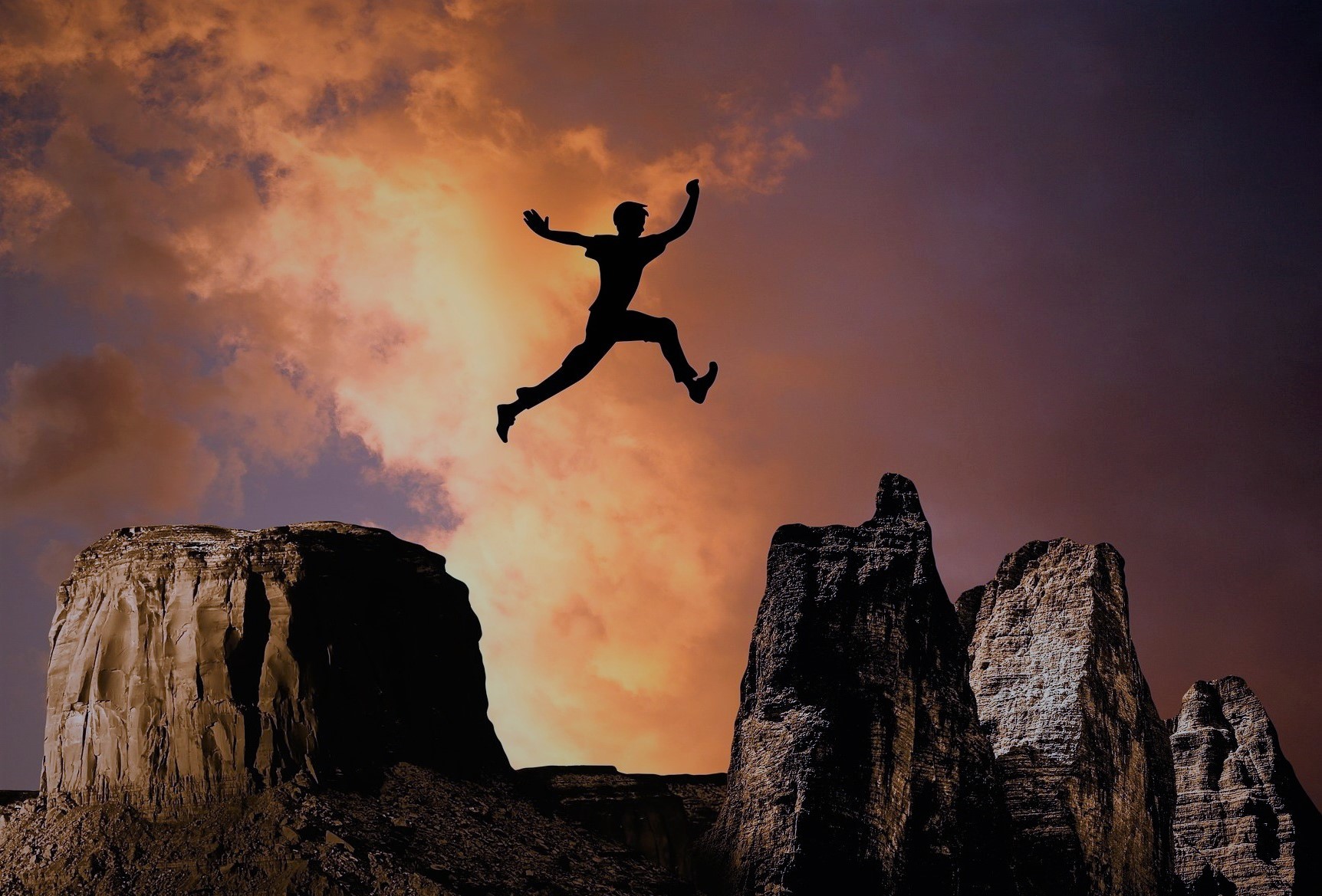 Week Two: Bring Lucid Power to Your Dreams
Day #8: Dreams Are Alive!
Day #9: The Ancient Practice of Dream Incubation in 4 Easy Steps
Day #10: Bring Lucid Power to Your Dreams
Day #11: Top Tips for Getting Lucid in Your Dreams
Day #12: The Lucidity Secret
Day #13: How to Stay Lucid
Day #14: How to Guide Dreams
+ bonus guided meditation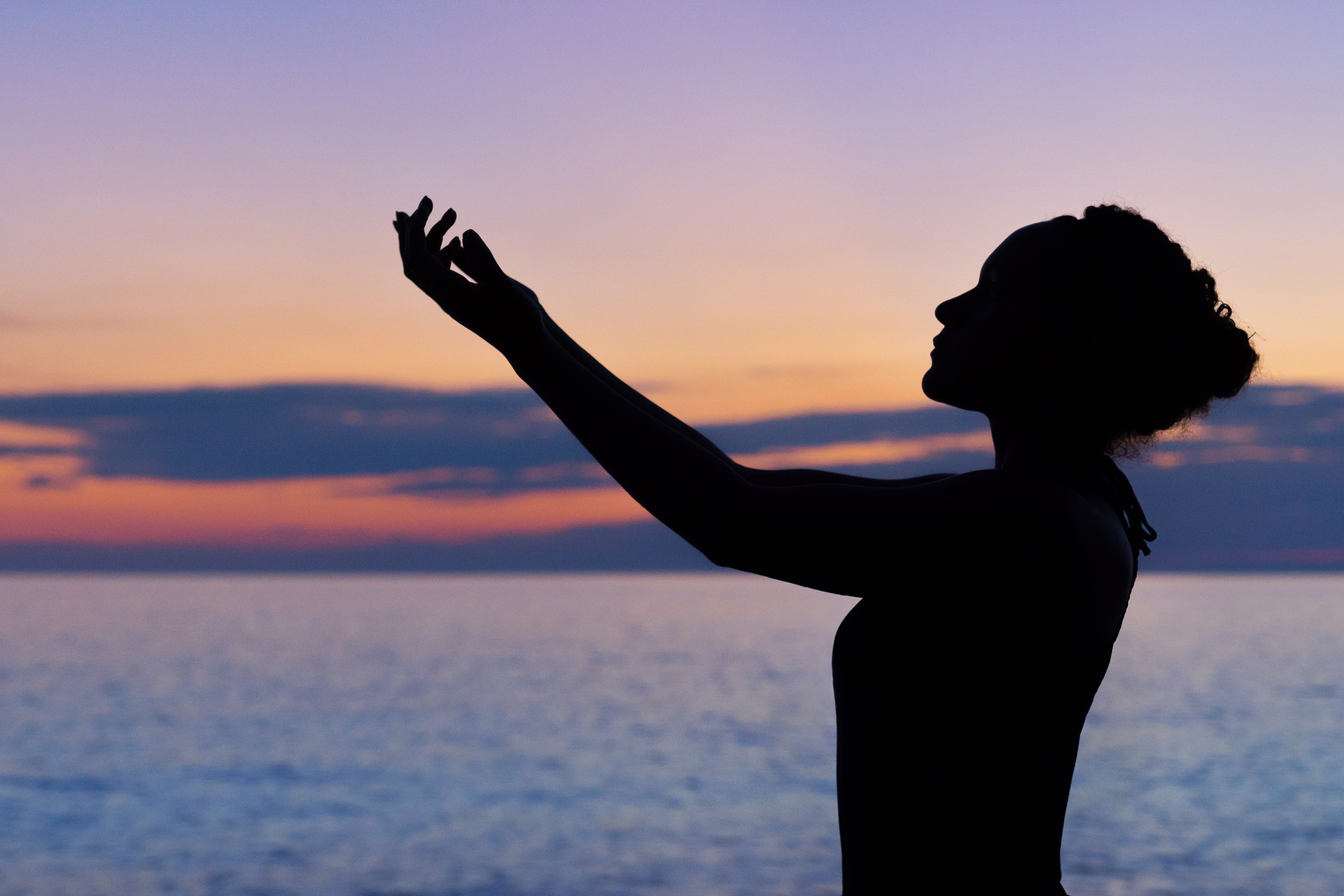 Week Three:
Problem-Solving & Healing Dreams
Day #15: Dream Animals and Guides
Day #16: Problem-Solving in Dreams
Day #17: Pre-Sleep Imagery for Creative Problem-Solving
Day #18: Healing Dreams
Day #19: Embody Healing Dream Imagery
Day #20: Master the Ancient Healing Art of Lucid Sleep
Day #21: Dreams that Heal Your Soul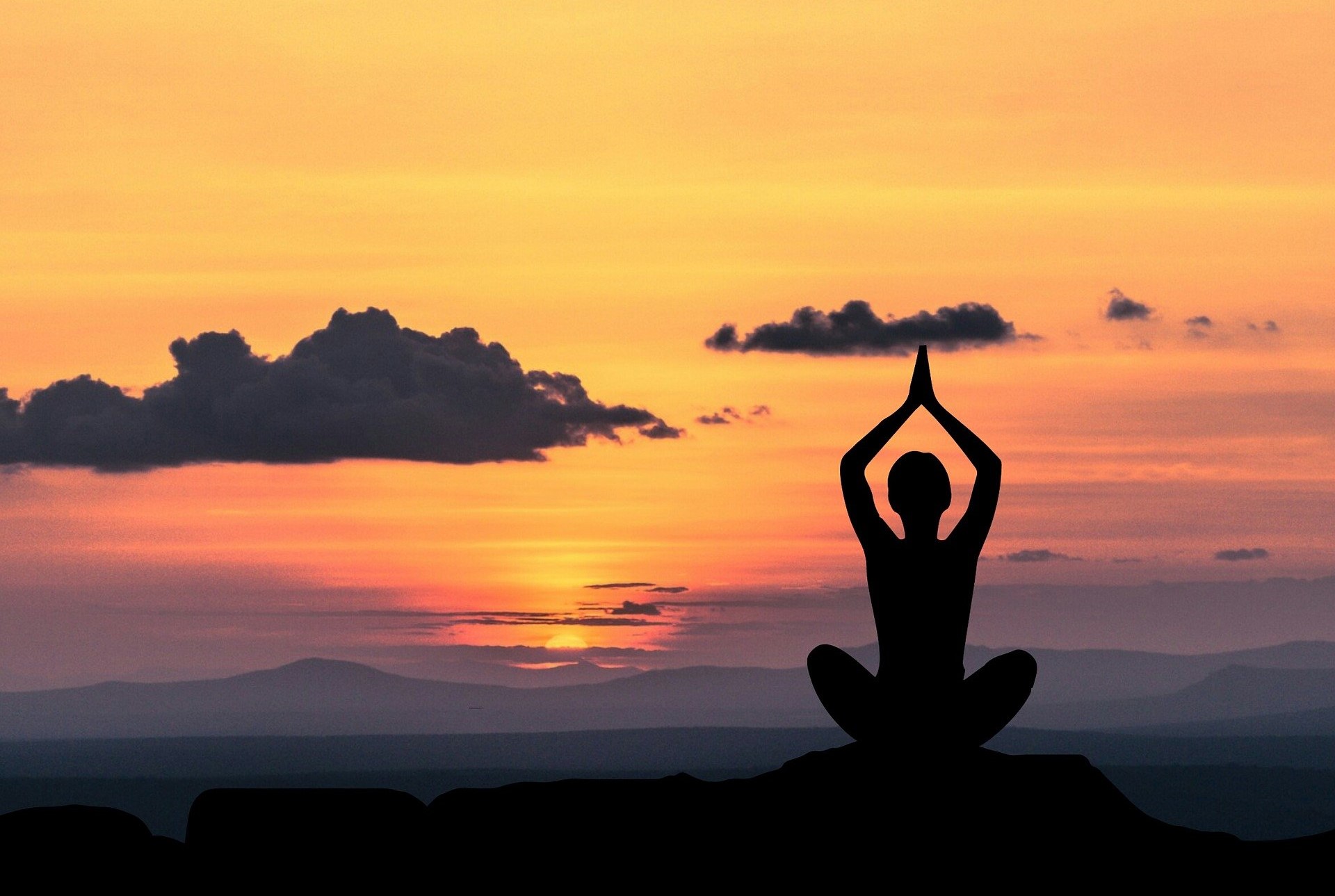 Week Four: Nightmares & Transformative Lucidity
Day #22: Create Strong Protection
Day #23: "Bad" Dreams and Their Hidden Gifts
Day #24: Change Your Dream Movie
Day #25: Release Past Pain through Lucid Dreamplay
Day #26: Transform Dreams and Life
Day #27: Thought-Responsive Nature of Dreams & Waking Reality
Day #28: Manifest Your Heart's Desire
Day #29: The Infinite Possibilities of Lucidity
Day #30: Steps for Living a Joyful, Lucid Life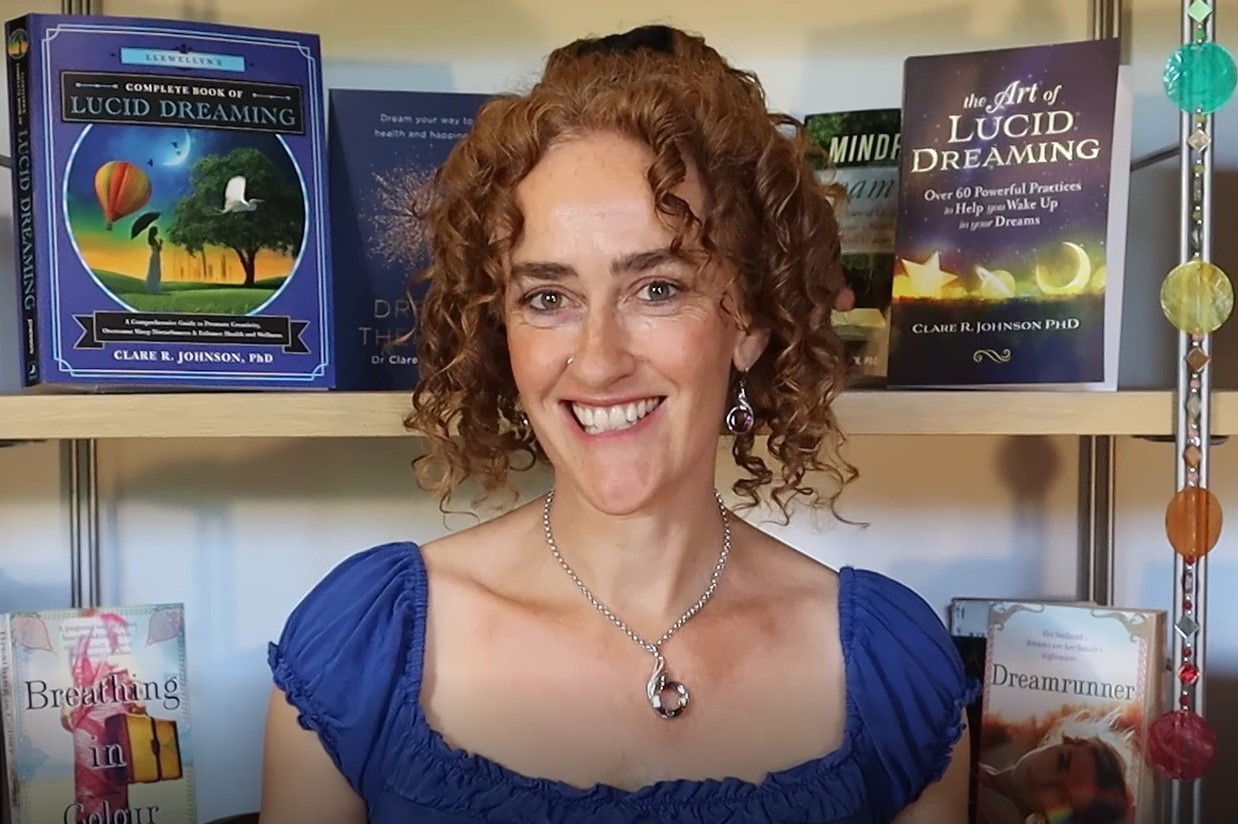 5 LIVE Weekly Workshops with Dr Clare Johnson
*A recording will be uploaded afterwards for those who can't tune in to the live sessions*
Dr Clare Johnson will personally guide you through this course with her weekly workshops. There will be time for live Q&A.
All workshops are live on Tuesdays at 7pm CET (1pm Eastern)
Workshop #1: Tues 26 April.
Workshop #2: Tues 3 May
Workshop #3: Tues 10 May.
Workshop #4: Tues 17 May.
Workshop #5: Tues 24 May.
You can easily watch the recording if you miss the live session.
The Power of Dreams:
A 30-Day Journey into Lucid Awareness, Dream Wisdom & Joyful Living
The next live course, with 5 live workshops with Dr. Clare, starts on Tuesday, 26 April, 2022. Join the live fun and enthusiasm!
One new video will be released daily for the duration of this 30-day course.
You will have lifelong access to the entire course so don't worry if you can't follow each day, or if you prefer to take the course at your own pace. You have all the time in the world!
Students can interact together via dashboard comments and will have access to a private (and completely optional) Facebook group for further sharing.
Together we will make a rich journey. We'll meet power animals and dream guides, tap into creativity, solve problems, learn to heal mind, body, and spirit, and discover how to navigate the lucid dream of life.
This course is a beautiful expansion of the "21-Day Lucid Dreaming Adventure" which had over 5,000 participants.
You can return to the videos time and again after the 30 days, to reconnect with a specific aspect of dreamwork, or to remind yourself of a particular practice. This course is yours for life.
For a generous discount on the LIVE version of this course, sign up to Dr. Clare's newsletter on www.deepluciddreaming.com/sign-up/
Below, you'll see that the Introductory video and demo clips are available for you to preview before the course starts.
Dr Clare Johnson is an internationally known lucid dream pioneer. She was the first person in the world to do a PhD on lucid dreaming as a creative tool. Past President & CEO of the International Association for the Study of Dreams, she is the author of many books on lucid dreaming, nightmares, and dream therapy. Clare had her first flash of lucidity in a nightmare at the age of three, and has since had thousands of deep lucid dreams and awakenings.
Clare creates her video courses and guided meditations from the heart, with the aim of helping people to experience life with greater joy and awareness. Her original lucidity techniques are now used by people around the world. She runs Lucid Dreaming Ocean Retreats in stunning locations. www.deepluciddreaming.com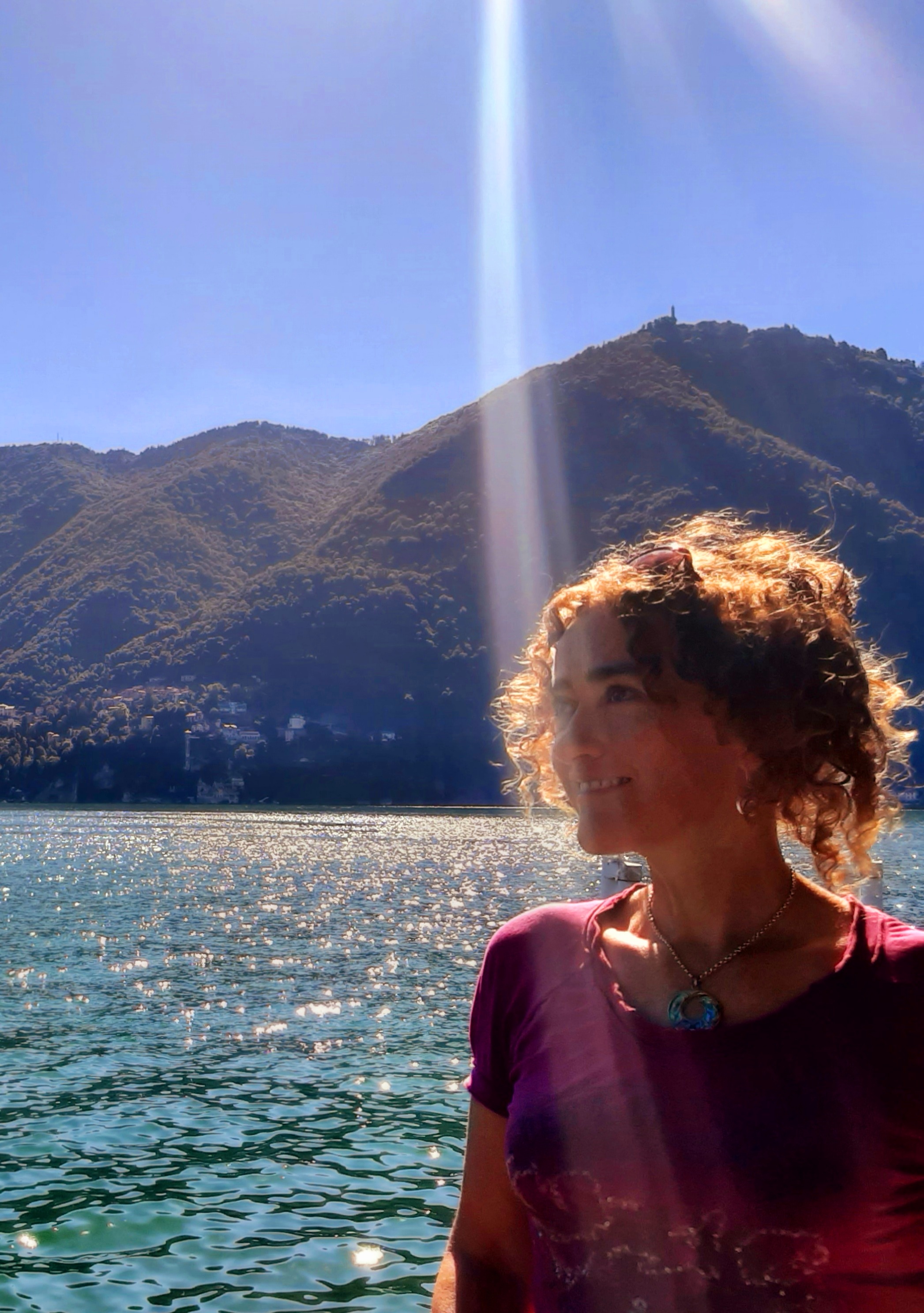 Other Courses
Enjoy these blissful guided lucid dream meditations for healing, conscious sleep and manifesting your heart's desire. Each course has seven instructional videos and six guided journeys with soulful music, yours to download and keep forever.
When you enroll for "The Power of Dreams" you'll receive a 40% discount offer for "Dream Yoga" on the Thank You page.
"My understanding of who I am and what my life is about is irrevocably changed forever." 
- Kevin, Australia
"The yoga nidra course with Clare was a gift for me and my consciousness in every way" - Elena, Germany
Check your inbox to confirm your subscription, and please add Deep Lucid Dreaming to your safe list.